One set used tyre recycling to
Contact Us
Cell/WhatsApp: +86-135-2669-2320

Phone: +86-371-56771821

Skype: bonniezhao2

E-mail: market@doingmachinery.com

Address: Yaozhai Road, Jinshui District, Zhengzhou City, Henan Province, China
2 sets tyre to oil plants successfully delivered to Jiangsu, China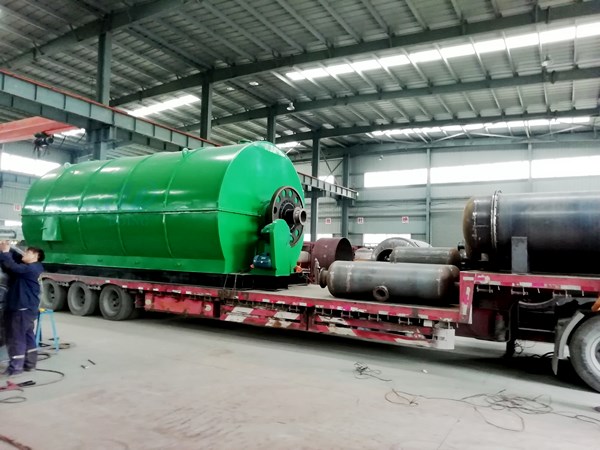 2 sets tyre to oil plants being loaded
On September 9, 2 sets 12T/D tyre to oil plants completed loading and were delivered to Jiangsu, an eastern coastal province in China.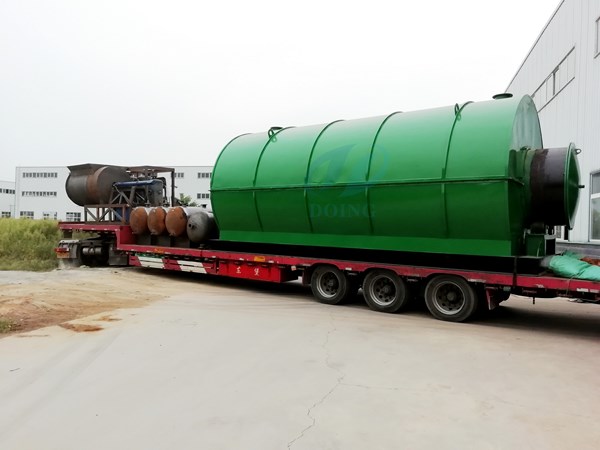 2 sets tyre to oil plants delivered to Jiangsu
The customer who bought the 2 sets tyre to oil plants, is running his own business for supplying dedusting devices. So he is very professional on equipments. When he firstly came to visit our factory, he already could recognize most parts of the tyre to oil plants, and gave many comments on the design. Because before this visiting, he has been to many other factories for comparing. And since he knows machinery very well, thus it's very easy for him to distinguish the good and bad of the machine. So we even didn't explained too much to him, but he provided many comments on different designs and gave us high praise. Especially when he saw that our pyrolysis reactor is made strictly according to the pressure vessel standard, he directly made the design to order the tyre to oil plant from us. In fact, at first he only purchased one set, after he came back home and discussed with his partners, they decided to purchase one more reactor.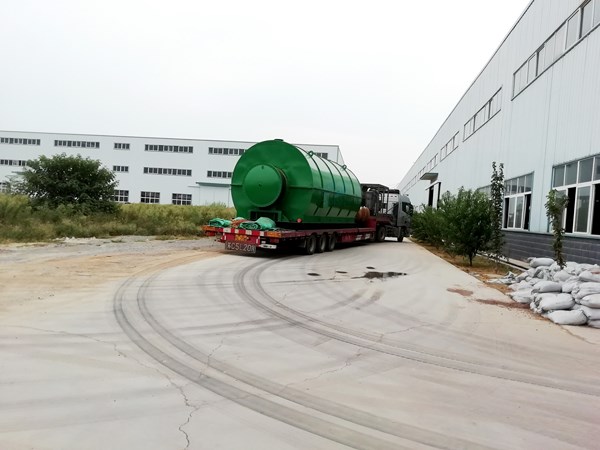 2 sets tyre to oil plants delivered to Jiangsu from DOING factory
Now both the 2 sets tyre to oil plants have been delivered to customer's factory. Soon we'll arrange our engineer to their site for guiding machine installation, commissioning and training. We believe that this is just a start of our cooperation. Since the customer is also in machinery field, he has promised to introduce other customers to us for buying the tyre to oil plants. Looking forward to the long term business cooperation.
Leave a Message about 2 sets tyre to oil plants successfully delivered to Jiangsu, China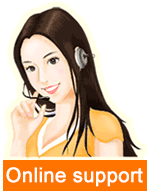 Leave a message