4 sets 12T/D waste tyre recycli
Contact Us
Cell/WhatsApp: +86-135-2669-2320

Phone: +86-371-56771821

Skype: bonniezhao2

E-mail: market@doingmachinery.com

Address: Yaozhai Road, Jinshui District, Zhengzhou City, Henan Province, China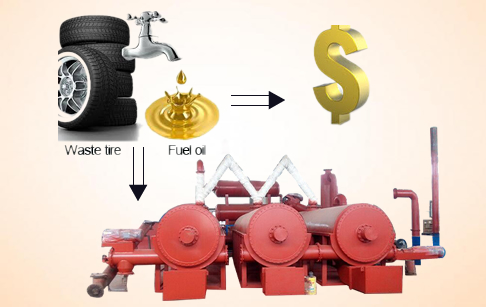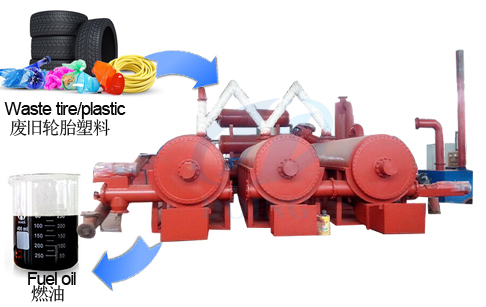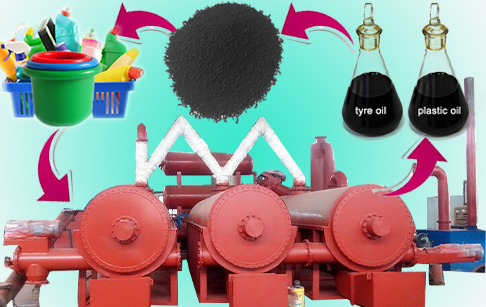 Recycling waste plastic by continuous pyrolysis plant
Recycling waste plastic by continuous pyrolysis plant is a major innovation in the DoingGroup's intermittent pyrolysis pl...

Skype:bonniezhao2

+86-135-2669-2320

+86-371-56771821

WhatsApp:8613526692320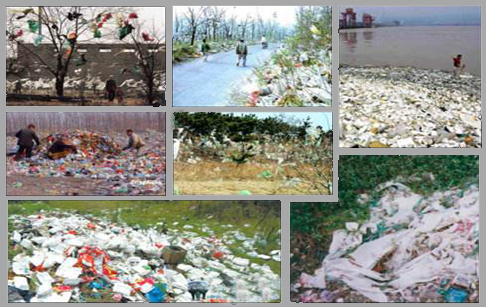 Waste plastic in our daily life
Faced with the accumulation of waste plastics, for many people this is a very vexing thing. However, for DoingGroup, it is a new market worthy of development, and the market has broad prospects. This is because the DoingGroup has the technology to deal with them and turn waste into treasure. Moreover, the annual growth of waste plastics is constantly being refreshed. Therefore, DoingGroup's continuous waste plastic pyrolysis plant has become increasingly popular.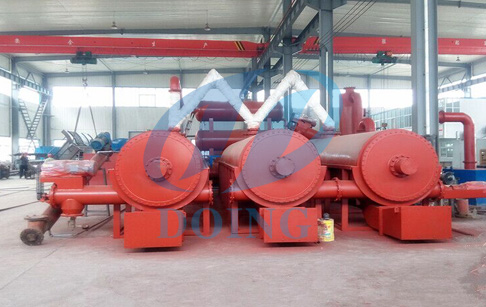 Continuous plastic pyrolysis plant
The DoingGroup's continuous waste plastic pyrolysis plant is a technological change based on intermittent pyrolysis plant. Its outstanding advantage is the use of PLC control system, a high degree of automation, saving labor costs. Truly 24-hour uninterrupted work is possible, continuous feeding on one side and continuous slag on one side.

The main work flow of continuous waste plastic pyrolysis plant: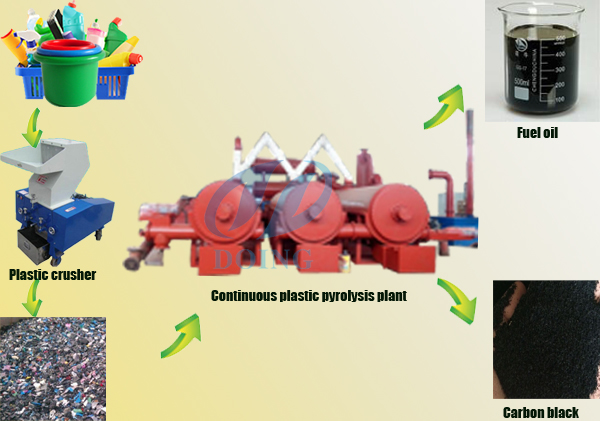 Continuous plastic pyrolysis plant working process
1. Collect waste plastics, this link. You can seek the help of a waste recycling station and establish a cooperative relationship with it.
2. Place the collected plastic into a plastic crusher and crush it.
3. Put the crushed plastic into the reactor and heat the reactor in multiple stages. Can crack a lot of oil and gas.
4. The oil and gas that has been cracked enters the condensing system under the action of high and low pressure, is liquefied into heavy oil, and falls into the oil tank.
5. Degreasing and desulphurization of the obtained heavy oil is the final fuel oil.
6. The carbon black produced during the combustion process is automatically removed at the other end of the equipment.


The DoingGroup's continuous waste plastics pyrolysis plant is mainly applied to medium and large-scale refineries and workshops. Because the following advantages of the DoingGroup's waste plastics pyrolysis plant can be met, the medium and large oil refineries have a higher oil output rate compared with the workshop, and work efficiency requirements.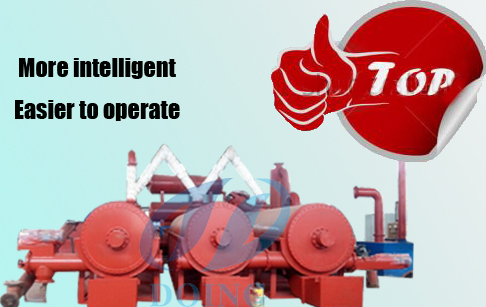 Continuous plastic pyrolysis plant advantages
1. 24 hours continuous work, continuous slag discharge, continuous feeding, save time and effort.
2. Using PLC control system, a high degree of automation, saving labor costs.
3. Indirect heating mode, long service life.
4. Accurate calculation system to ensure full cracking and high oil yield.



Tchnical data of continuous waste plastic pyrolysis plant
No.
Item
Specifications

1

Model

DY-C-10

DY-C-20

DY-C-30

DY-C-50

DY-C-60

DY-C-80

DY-C-100

2

Cpacity

10T/D

20T/D

30T/D

50T/D

60T/D

80T/D

100T/D

3

Power

35Kw

50Kw

65Kw

80Kw

90Kw

105Kw

120Kw

4

Working type

Continuous

5

Reactor deisgn

Mutiple reactors (The quantity and size depends on the raw material condition)

6

Rotating

Internal rotating

7

Cooling system

Recycled waster cooling

8

Reactor material

Q245R/Q345R boiler plate

9

Heating method

Indireact hot air heating

10

Heating fuel

Fuel oil/gas

11

Feedstock

Waste tire/plastic/rubber

12

Output

Fuel oil, carbon black
Through this series of reactions, we can finally get fuel, carbon black. Their specific uses are as follows: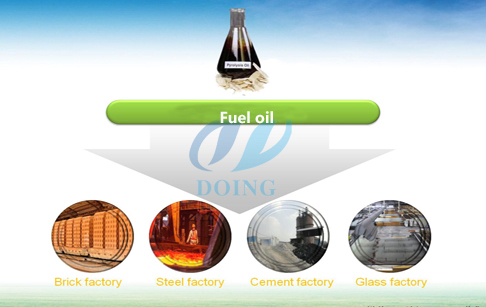 Fuel oil usage
1. Fuel oil: Mainly used in steel plants, boiler heating, heavy oil generators, and cement plants.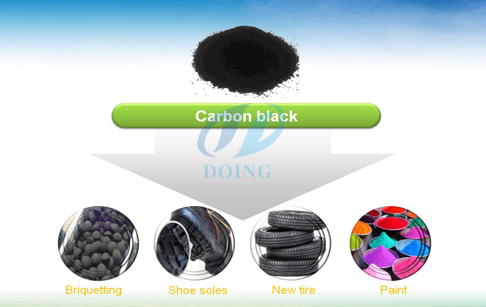 Carbon black usage
2. Carbon black: Mainly used for pressure ball combustion, or refined milling. Refined flour can be used for new tires, rubber soles, and pigments.
Leave a Message about Recycling waste plastic by continuous pyrolysis plant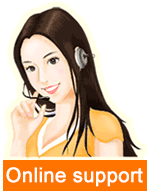 Leave a message